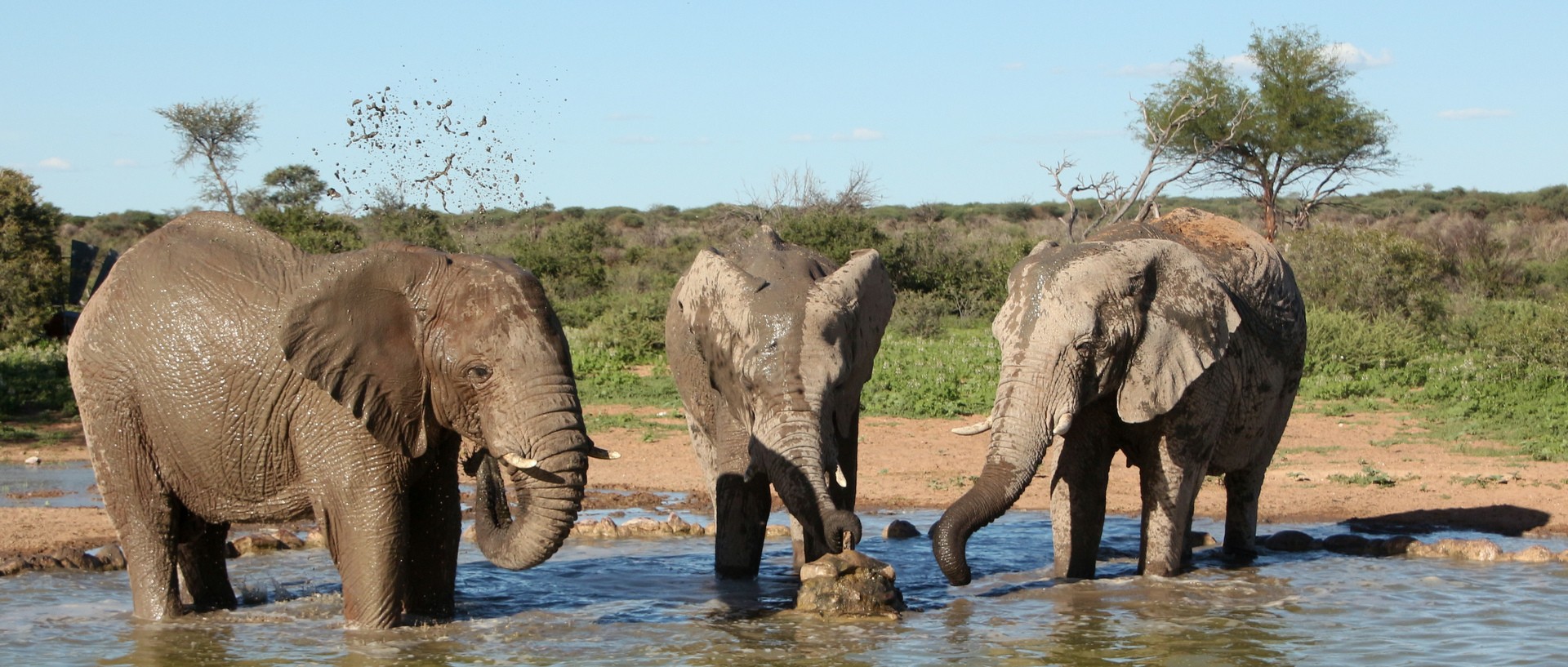 Don´t just look – Be part of it!
The Okambara Game Reserve has a total size of 15 000 ha and thus has the perfect facilities for a huge biodiversity. You can discover 12 different antelope species, rhinos and giraffes. If you are lucky you will even find cheetah and leopards on our reserve. According to the newest counting there are over 2500 big mammals on Okambara.
Okambra is also one of the few privat game reserves that has its own elefant population which you will find on one of our game drives.
There are also a lot of different pets that find their home on Okambara including dogs, cats, geese, peacocks and our macaw "Papa. We also have a small cattle farm with goats and horses.
You also have the chance to visit our tame cheetah and Caracals. You can even pet them and get into their enclosures after asking for permission. We even have a leopard that was raised by hand and that can be seen in its enclosure from the Lodge.
A big Highlight is the feeding of the 3 differen species that takes place for every game drive.